Hawaii Personal Injury Attorney
Lawyer- William Lawson
---
Background Information
---
---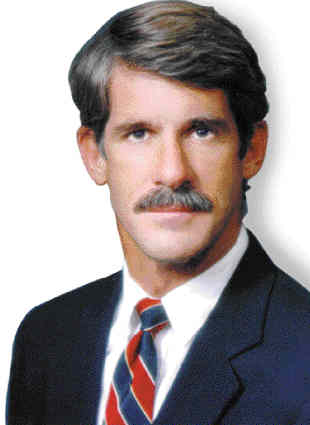 ---
---
"With Your Counsel, You Will Guide Me." - Ps. 73:24
---
---
Born: in the 1950s in Champaign, Illinois
Graduated from:
Stanford Law School in Stanford, California in 1977
Trinity College in Hartford, Connecticut in 1974
St. Albans School in Washington, D.C. in 1970
Attended Iolani School in Honolulu, Hawaii 1967-1968
Honors:
Phi Beta Kappa
Cum Laude
Sigma Pi Sigma (an honorary physics society)
Admitted to the bar of:
U.S. Supreme Court 1979
Ninth Circuit Court of Appeals 1979
U.S. District Court for the 9th Circuit 1977
Hawaii 1977
Private practice of law in the State of Hawaii since 1977 for:
William H. Lawson, Attorney at Law (1979 to date)
Cades, Schutte, Fleming & Wright (1977-1979)
Memberships in:
Hawaii State Bar Association
Consumer Lawyers of Hawaii
(formerly the Association of Plaintiffs' Lawyers of Hawaii)
American Bar Association
American Trial Lawyers Association
National Lawyers Association
Christian Lawyers Society
Stanford Alumni Association
Practice areas:
Personal injury and Tort Law
Car Accidents and other Motor Vehicle Accidents
Products Liability
Premises Liability
Insurance Disputes
Admiralty
Professional Malpractice (medical malpractice)
Civil litigation
Alternative Dispute Resolution
Although we are located in Hawaii, we have assisted on Hawaii matters for clients and co-counsel from all over the United States and many parts of the world. To date we have represented residents of: Arizona, Arkansas, California, Colorado, Connecticut, Florida, Georgia, Hawaii, Idaho, Illinois, Kansas, Kentucky, Maine, Maryland, Massachusetts, Mississippi, Missouri, Nevada, New Hampshire, New Mexico, New York, Oregon, Montana, Pennsylvania, South Carolina, Tennessee, Texas, Utah, Vermont, Virginia, Washington, West Virginia & Wisconsin as well as Argentina, Australia, Brazil, Canada, Guam, Micronesia & the Phillipines. We do not publish a list of representative clients due to privacy concerns.

Firm References:
American Savings Bank and First Hawaiian Bank

Representative Published Cases: Kukui Nuts of Hawaii, Inc. v. R. Baird & Co., Inc. 7 Haw. App. 598, 789 P.2d 501, cert denied, 71 Haw. 668, 833 P.2d 900 (1990) [unfair and deceptive trade practices]

---
If you believe that you may have a claim of some type, please start by taking a few moments to visit with our paralegal to outline the nature of your claim. Thank you!
---
If you wish to write to William H. Lawson, Esq., an e-mail link is provided below:

E-Mail to William H. Lawson, Esq.


---
LEGAL HELP WHEN YOU NEED IT MOST
---
Visiting Our Offices
Lobby Check-in Paralegal Investigation
Claim Evaluation Deadlines Disclaimer Credits
Contact Us Links More Links Solicitors Home

Types of Cases
Car Accidents- Hawaii - Defective Products Liability- Hawaii
Ocean, Boating, Shipping, Maritime Accidents- Hawaii
Falls- Trip & Fall, Slip & Fall- Hawaii - Drunk Driver- Drunk Driving Accidents
Medical Malpractice & Professional Negligence- Hawaii
Dog Bites & Animal Attacks- Hawaii Insurance Claims- Hawaii
Construction & Heavy Equipment Accidents- Hawaii