Hawaii Personal Injury Attorney
Lawyer William Lawson
---
LEGAL HELP WHEN YOU NEED IT MOST
---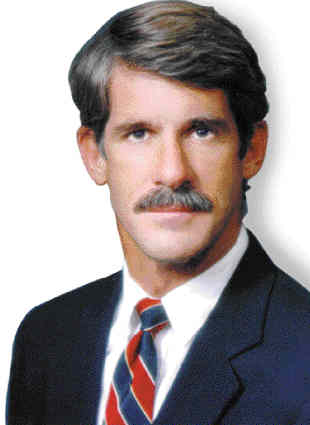 ---
"With Your Counsel, You Will Guide Me." - Ps 73:24
---
Quick contact with Personal Injury Lawyer Hawaii - William Lawson .
To get a free initial consultation with Personal Injury Lawyer Hawaii:, please provide the preliminary information listed below about your accident and the resulting injuries.

1. During business hours (Hawaii time), you are strongly encouraged to call us (1) on the New Client Hotline at 808-524-5300, (2) on our Waipahu, Aiea and Pearl City number at 808-671-7600 or (3) on our main office number at 808-528-2525, at Suite 2902 of Century Square, 1188 Bishop Street in Honolulu, Hawaii 96813. You should be promptly connected with a New Client Intake Specialist (Sheri) who will take down information about your claims for further consideration by Mr. Lawson. Our office hours are M-F - 9:00 am to 4:30 pm (except holidays) - Hawaii Standard time).

2. However, if your new client contact is outside regular office hours (Hawaii Standard Time), if you cannot reach anyone by phone after calling one (1) of the numbers above, or if you simply prefer to contact us by email, then you have the option to try to reach Mr. Lawson on his cell phone at 808-542-1166 or you may try to send an email
to us. Click on the following link and fill out an email Email William H. Lawson, Personal Injury Lawyer Hawaii.

Please grant your email program permission to send an email, if necessary

Please include (1) your correct contact information (email, phone number and mailing address), (2) the date of your accident, (3) how the accident occurred and (4) a description of the injuries. (You can cut and paste the foregoing into your email.) Once the email is completed, please submit it for further consideration. Please provide us with all of the preliminary information requested above about you, the accident and the injuries.

Please tell us if you are contacting a Hawaii personal injury attorney on behalf of someone other than yourself and, if so, please advise us of your relationship to person on whose behalf you are acting. Please submit your email after you are done composing it and, once it is received, Brain Injury Lawyer Hawaii will contact you for a free, no obligation consultation.

If you submit your information, we thank you for giving us the opportunity to be assistance.

---
The Law Offices of William H. Lawson provide dedicated legal assistance / representation for people who have suffered personal injury due to someone else's negligence. Lawyer / attorney William H. Lawson and his staff handle car accidents (MVAs- motor vehicle accidents- trucks, buses, motorcycles, mopeds, etc), bicycle and pedestrian accidents; slip and fall accidents, trip & fall accidents, and other premises liability accidents; accidents resulting from defective products (dangerous products liability claims); maritime accidents (accidents in the ocean or at sea); claims against insurance companies; and other claims.
---

Personal injury claims are claims for damages arising out of the wrongful conduct of others. Such claims often include claims for tangible losses such as a past wage loss, a loss of future income, medical expenses, vocational rehabilitation expenses, maintenance and cure, substitute services and the like. Such claims also often include claims for intangible losses such as pain and suffering, emotional distress, loss of enjoyment of life, loss of consortium, loss of love and affection and the like. These claims can be difficult to evaluate.
Would you like to review some basic considerations in evaluating a personal injury accident claim? If so, please click on the following link:
---
If you would you like more information about a particular type of claim, please click below.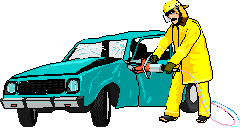 ---
Every type of claim has a deadline for filing the claim in court. This deadline is known as the Statute of Limitations. After the expiration of this time period, the claim usually will be lost- regardless of its merits. There are various exceptions to the deadlines (minority, incompetency, etc.), so it may still be worth evaluating a claim even after the deadline has expired. PLEASE NOTE THAT BECAUSE OF THESE DEADLINES, YOU MUST ACT PROMPTLY on any claims which you believe you may wish to pursue. For an illustrative list of some of the deadlines for various types of claims, please go to the following page:
---
If you think that you may a claim which you wish to pursue, please fill out and send us the email form at the top of thise page. Thank you!
---
LEGAL HELP WHEN YOU NEED IT MOST
---
Visiting Our Offices
Lobby Check-in Paralegal Investigation
Claim Evaluation Deadlines Disclaimer Credits
Contact Us Links More Links Solicitors Home

Types of Cases
Car Accidents- Hawaii - Defective Products Liability- Hawaii
Ocean, Boating, Shipping, Maritime Accidents- Hawaii
Falls- Trip & Fall, Slip & Fall- Hawaii - Drunk Driver- Drunk Driving Accidents
Medical Malpractice & Professional Negligence- Hawaii
Dog Bites & Animal Attacks- Hawaii Insurance Claims- Hawaii
Construction & Heavy Equipment Accidents- Hawaii