Premises Liability Attorney Hawaii
Falls from Elevation
Slip & Fall, Trip & Fall and other Landowner liability claims
---
William H. Lawson- Attorney / Lawyer
1188 Bishop St.
Suite 2902
Honolulu, Hawaii 96816
Phone: (808) 524-5300 New Client Hotline
Phone: (808) 528-2525 Main Business Line
---
A claim arising out of a serious fall, a slip and fall, a trip and fall or another accident resulting from a dangerous condition on property is generally subject to a two-year statute of limitations in Hawaii.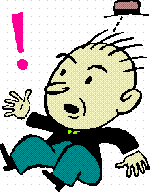 In Hawaii the owner or occupant of real property is required to take reasonable steps to eliminate any unreasonable risk of harm posed by the property to people who may come onto it. Depending upon the situation this may be done either by correcting a dangerous condition or by warning about it. The owner or occupant is responsible for conditions known about and which should have been known about. If you wish to find out more about Premises Liability law in the State of Hawaii, please click here.
Some examples of dangerous conditions for which liability has been imposed are:

Unsafe design and/or construction of buildings

Dangerous and unmarked ditches or culverts

Improperly maintained equipment, furniture or furnishings

Overgrown or uncontrolled landscaping

Inadequate security

Inadequate lighting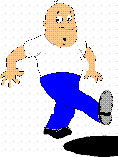 Slippery/wet walking surfaces
Defects, holes or obstructions in walking surfaces
Keeping a dangerous animal
Swimming pools without proper safeguards
---
Premises Liability Accident Lawyer Hawaii
William H. Lawson, Personal Injury Lawyer Hawaii, is an experienced attorney who has provided superior legal counsel in the State of Hawaii for his clients involving slip & fall, trip & fall and premises liability claims for over 30 years. Although his main office is in Honolulu, Hawaii, Mr. Lawson has provided trial representation in court for clients on Oahu, Maui, Kauai and the Big Island. Similarly, Mr. Lawson has represented clients from many other states in the U.S. and from many other countries of the world and has handled their legal matters in the State of Hawaii. With an emphasis in personal injury law, Mr. Lawson primarily handles cases involving slip & fall, trip & fall, premises liability claims and falls, auto accidents, products liability, maritime and admiralty, construction accidents, recreational injuries, wrongful death, brain injuries, spinal cord injuries, and car, truck, motorcycle, moped, pedestrian and other motor vehicle accidents. Mr. Lawson handles claims against the state or federal government as well as claims against various types of insurance, including liability insurance, BI, uninsured motorist coverage, UM, underinsured motorist coverage, UIM, and other types of insurance. Whether a portion of a building or structure collapsed, there was a fall from height due to a building code shortcoming such as a defective or substandard railing, a slip and fall due to a slippery walking surface occurred, there was a trip and fall due to poor lighting and an uneven walking surface or an injury occurred due to another unsafe condition on premises, if you have suffered damages and loss due to this type of serious personal injury, please contact us about your claims in Hawaii. For excellent and highly qualified representation, please contact Hawaii personal injury attorney, William H. Lawson now on his New Client Hotline at 808-524-5300 or on the regular office line at 808-528-2525. Mr. Lawson handles most cases on a contingency fee - so there is NO FEE IF NO RECOVERY, in other words no charge for attorneys' fees in the event that the efforts to obtain a recovery are unsuccessful. Whether you are a local Kama'aina, a business visitor or a tourist, Mr. Lawson is the right attorney to help you with your slip & fall, trip & fall, or other premises liability claim in Hawaii. "Legal Help When You Need It Most"
---
Our office charges on a CONTINGENCY FEE basis in accident cases which we accept. There is NO CHARGE for an initial consultation to evaluate your case. E-mail us or call us at (808) 524-5300 or (808) 528-2525 if you have any more questions.
---
If you believe that you may have a claim of this type, please take a few moments to visit with a paralegal to outline the nature of your claim. Thank you!
---
LEGAL HELP WHEN YOU NEED IT MOST
---
Visiting Our Offices
Lobby Check-in Paralegal Investigation
Claim Evaluation Deadlines Disclaimer Credits
Contact Us Links More Links Solicitors Home

Types of Cases
Car Accidents- Hawaii - Defective Products Liability- Hawaii
Ocean, Boating, Shipping, Maritime Accidents- Hawaii
Falls- Trip & Fall, Slip & Fall- Hawaii - Drunk Driver- Drunk Driving Accidents
Medical Malpractice & Professional Negligence- Hawaii
Dog Bites & Animal Attacks- Hawaii Insurance Claims- Hawaii
Construction & Heavy Equipment Accidents- Hawaii