Products Liability- Dangerous Product Claims- Hawaii
---
William H. Lawson, Attorney at Law
---
1188 Bishop St.
Suite 2902
Honolulu, Hawaii 96813
Phone: (808) 524-5300 New Client Hotline
Phone: (808) 528-2525 Main Business Line
---
The Deadline to File a Products Liability / Dangerous Product Claim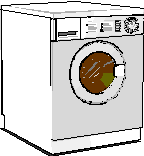 The deadline for most dangerous product (product liability) claims in Hawaii is two (2) years from the date of the injury caused by the product. There are some exceptions since some dangerous products may cause injuries which do not appear for years after exposure to the product and other dangerous products may cause injuries which are not connected to the product by medical science for years after the exposure. Generally the date of the injury is not deemed to have occurred until (1) exposure to the product, (2) injury from the product and (3) reason to know of the connection between the exposure and the injury- have all occurred. In some cases where a manufacturer has deliberately misled the public as to the safety of its product, the deadline for filing the claim may be longer still.
Claim Information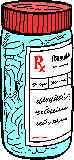 Generally a product liability claim arises where a defective product has caused injury. A product is defective if it poses an unreasonable risk of harm. A product may be defective in design or in manufacture. The definition of a product is pretty broad, and it can even include components of a building such as an escalator. Leong v. Sears Roebuck and Co. Hawaii Supreme Court Case No. 20865 (December 14, 1998). The absence of a warning of danger may be a defect and a warning which is deficient to provide a consumer with basic safety information may also be a defect. A victim does not need to be the owner or purchaser of the product in order to make a claim. However, if a victim is found to have been negligent in using a defective product (ie. to have failed to use ordinary care), it may reduce or completely defeat any recovery available under a products liability claim.
Examples of Product Liability Claims

Some examples of dangerous products which have been led to successful products liability claims include: dangerous appliances which injure users and/or bystanders, appliances and other electrical equipment which ignite or cause nearby materials to catch on fire, products- like aerosol cans- which explode or erupt, asbestos, medical devices which fail or which otherwise cause serious injury, medications with serious undisclosed side effects, vehicles which are unsafe to operate, equipment which comes apart when used, products which cause injury due to radiation exposure,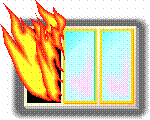 equipment without safety shields, childrens' toys which endanger the child, furniture which comes apart or collapses during use, highly flammable fabrics in clothing, products which violate OSHA or other state or federal regulations, products which fail to comply with UL or CPSC standards and products without warnings of hidden dangers.
---
Defective Products - Product Liability Lawyer Hawaii
William H. Lawson, Personal Injury Lawyer Hawaii, is an experienced and dangerous product claims attorney who has provided superior legal counsel in the State of Hawaii for his clients for over 30 years. Although his main office is in Honolulu, Hawaii, Mr. Lawson has provided trial representation in court for dangerous and defective products on Oahu, Maui, Kauai and the Big Island. Similarly, Mr. Lawson has represented clients from many other states in the U.S. and from many other countries of the world and has handled their legal matters in the State of Hawaii. With an emphasis in personal injury law, Mr. Lawson primarily handles cases involving auto accidents, dangerous and defective products, products liability, maritime and admiralty, construction accidents, recreational injuries, premises liability and falls, wrongful death, brain injuries, spinal cord injuries, and car, truck, motorcycle, moped, pedestrian and other motor vehicle accidents. Mr. Lawson handles claims against the various agencies of the state and federal government as well as claims against various types of insurance, including liability insurance, BI, uninsured motorist coverage, UM, underinsured motorist coverage, UIM, and other types of insurance. For excellent and highly qualified representation, please contact Hawaii products liability attorney, William H. Lawson now on his New Client Hotline at 808-524-5300 or on the regular office line at 808-528-2525. Mr. Lawson handles most defective product cases on a contingency fee - so there is NO FEE IF NO RECOVERY, in other words no charge for attorneys' fees in the event that the efforts to obtain a recovery are unsuccessful. Whether you are a local Kama'aina, a business visitor or a tourist, Mr. Lawson is the right attorney to help you. "Legal Help When You Need It Most"
---
Our office charges on a CONTINGENCY FEE basis in accident cases which we accept. There is NO CHARGE for an initial consultation to evaluate your case. E-mail us or call us at (808) 524-5300 or (808) 528-2525 if you have any more questions.
---
If you believe that you may have a claim of this type, please take a few moments to visit with a paralegal to outline the nature of your claim. Thank you!
---
LEGAL HELP WHEN YOU NEED IT MOST
---
Visiting Our Offices
Lobby Check-in Paralegal Investigation
Claim Evaluation Deadlines Disclaimer Credits
Contact Us Links More Links Solicitors Home

Types of Cases
Car Accidents- Hawaii - Defective Products Liability- Hawaii
Ocean, Boating, Shipping, Maritime Accidents- Hawaii
Falls- Trip & Fall, Slip & Fall- Hawaii - Drunk Driver- Drunk Driving Accidents
Medical Malpractice & Professional Negligence- Hawaii
Dog Bites & Animal Attacks- Hawaii Insurance Claims- Hawaii
Construction & Heavy Equipment Accidents- Hawaii