Medical Malpractice Attorney Hawaii
Professional Negligence Claims
---
William H. Lawson, Attorney at Law
---
1188 Bishop St.
Suite 2902
Honolulu, Hawaii 96813
Phone: (808) 524-5300 New Client Hotline
Phone: (808) 528-2525 Main Business Line
---
The Deadline to File a Professional Negligence / Medical Malpractice Claim
The deadline for filing most professional negligence / medical malpractice claims in court in Hawaii is two (2) years from the date when the plaintiff knew or should have known of the negligence of the medical care provider and that injuries resulted therefrom. It is not necessary for an expert to advise the injured party that there was professional negligence which caused the injuries before the statute of limitations will start running. It is sufficient to start the running of the 2 year period, if the injured parties have knowledge of the facts which establish an actionable claim. Buck v. Miles, Hawaii Sup. Ct. No. 20368 (Jan. 25, 1999). Some statutes appear to indicate that there is also a maximum limit of six (6) years from the date of the alleged negligence in which to file a medical malpractice claim.
Claim Information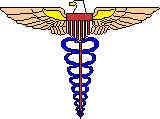 Generally a medical malpractice claim arises where a medical practitioner has negligently caused injury. Medical treatment is negligent if if fails to meet the standard of care generally provided to patients. A physician must also obtain "informed consent" to any medical treatment which he provides to a patient.



Examples of Professional Negligence / Medical Malpractice Claims

Some examples of medical malpractice claims are:
Failure to diagnose
Improper medical treatment causing injury
Improperly performed surgery
Failure to obtain informed consent to a medical procedure
Implantation of non-approved medical devices
---
Medical Malpractice Lawyer Hawaii
William H. Lawson, Personal Injury Lawyer Hawaii, is an experienced attorney who has provided superior legal counsel in the State of Hawaii for his clients involving medical malpractice and professional liability claims for over 30 years. Although his main office is in Honolulu, Hawaii, Mr. Lawson has provided trial representation in court for clients on Oahu, Maui, Kauai and the Big Island. Similarly, Mr. Lawson has represented clients from many other states in the U.S. and from many other countries of the world and has handled their legal matters in the State of Hawaii. With an emphasis in personal injury law, Mr. Lawson primarily handles cases involving medical malpractice and professional liability claims, auto accidents, products liability, maritime and admiralty, construction accidents, recreational injuries, wrongful death, brain injuries, spinal cord injuries, and car, truck, motorcycle, moped, pedestrian and other motor vehicle accidents. Mr. Lawson handles claims against the state or federal government as well as claims against various types of malpractice insurance, including liability insurance and other types of insurance. Whether it was a failure to diagnose, an incorrect diagnosis, administration of the incorrect medication, unnecessary surgery, incompetent professional advice, or other professional negligence, if you have suffered damages and loss due to this type of serious personal injury, please contact us about your claims in Hawaii. For excellent and highly qualified representation, please contact Hawaii personal injury attorney, William H. Lawson now on his New Client Hotline at 808-524-5300 or on the regular office line at 808-528-2525. Mr. Lawson handles most cases on a contingency fee - so there is NO FEE IF NO RECOVERY, in other words no charge for attorneys' fees in the event that the efforts to obtain a recovery are unsuccessful. Whether you are a local Kama'aina, a business visitor or a tourist, Mr. Lawson is the right attorney to help you with your slip & fall, trip & fall, or other premises liability claim in Hawaii. "Legal Help When You Need It Most"
---
Our office charges on a CONTINGENCY FEE basis in accident cases which we accept. There is NO CHARGE for an initial consultation to evaluate your case. E-mail us or call us at (808) 524-5300 or (808) 528-2525 if you have any more questions.
---
If you believe that you may have a claim of this type, please take a few moments to visit with a paralegal to outline the nature of your claim. Thank you!
---
LEGAL HELP WHEN YOU NEED IT MOST
---
Visiting Our Offices
Lobby Check-in Paralegal Investigation
Claim Evaluation Deadlines Disclaimer Credits
Contact Us Links More Links Solicitors Home

Types of Cases
Car Accidents- Hawaii - Defective Products Liability- Hawaii
Ocean, Boating, Shipping, Maritime Accidents- Hawaii
Falls- Trip & Fall, Slip & Fall- Hawaii - Drunk Driver- Drunk Driving Accidents
Medical Malpractice & Professional Negligence- Hawaii
Dog Bites & Animal Attacks- Hawaii Insurance Claims- Hawaii
Construction & Heavy Equipment Accidents- Hawaii